A friend of mine is an accomplished mandolin player, and one of his students is still struggling to master the basics. He repeats things over and over again, but none of it ever seems to sink in.
I was the same as a teenager. I desperately wanted to be good at music, but I couldn't get the simple stuff. I took singing lessons as part of some scheme for working-class kids and bartered with a friend's older brother to teach me the guitar.
I showed up twice a week for the best part of a year. But it wasn't enough. I wasn't getting anywhere. It turned out developing a craft takes a lot more than showing up.
The problem was that I wasn't devoted to music. I wasn't filled with joy when I picked up an instrument. Playing just wasn't something I felt in my gut. I didn't long to sing. When I had a spare moment, I listened more than I practised.
I'm sure my teachers felt a bit like my friend with his student. But something else was happening for me. My first published words were on music blogs, paid for with gig tickets. I left home at age 17 to join a music tour, getting my first taste of remote work and counterculture. I realised I had ideas for stories, not songs.
Music exposed me to creativity, and I've been hooked ever since. It's natural to wonder why people pursue things they aren't good at, but having that time and space to explore is priceless, even if the specifics are invisible to the outside observer.
---
🗣️ My next freelancing masterclass with Jess Shanahan and Tiffany Philippou is happening on Thursday. This one's all about personal brand and how to market yourself without selling your soul.
Counterflows subscribers get 10% off single tickets (code CTF10) or 25% off bundled tickets for the next two events (code CTF25).
---
The Big Idea: The Obscurity Effect
Early on in the development of the web, companies like eBay and Amazon quickly realised that the most obscure items sold as often, sometimes more, than a smaller pool of the most popular items listed on their platforms.
They sensed an opportunity and decided to code algorithms that encouraged users to click on these more obscure items. Search engines jumped on the bandwagon too; connecting people with the unfamiliar meant they could sell more ads.
Obscure books, brands, songs, and ideas found a home just one click away from the bestsellers in their categories. As a result, niche services, products and interests have become much more viable over the past 20 years.
Whatever you're into — no matter how specific or strange — you're not the only one on the internet. Seriously, just ask the folks over at r/powerwashingporn. If you have an obscure interest or a favourite niche community, hit reply so I can check it out too.
---
👋 Welcome to Counterflows! If you're new around here, sign up to receive the newsletter straight to your inbox each week:
---
Maker of the Week: José De León Guzmán
José is a coffee entrepreneur based in my hometown of Norwich in the UK, but his life began in Guatemala. Things were so tough for him and his parents there that his first cups of coffee were to stave off hunger when he was a child.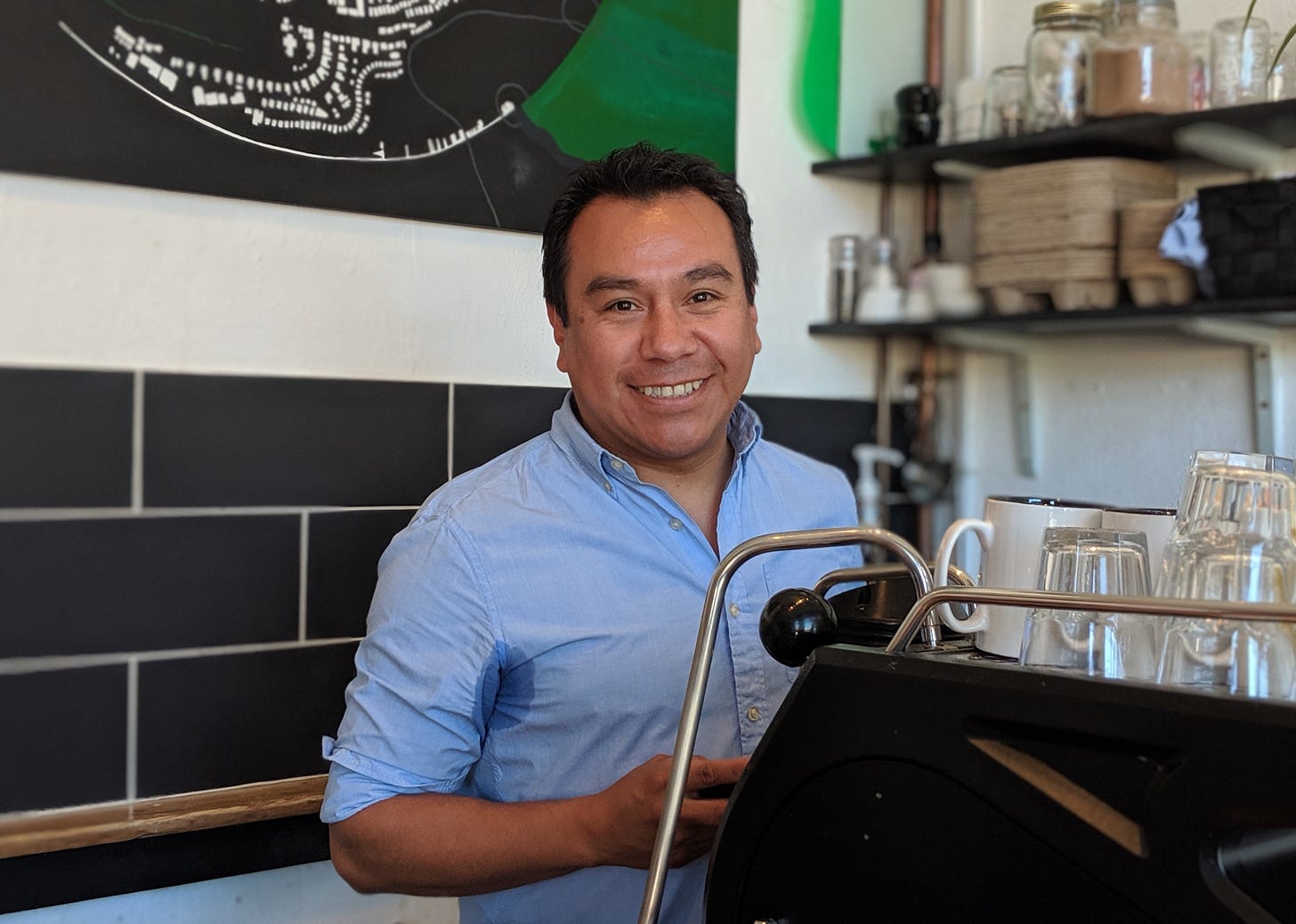 These days, José runs Kofra — a speciality coffee brand that sources, roasts and ships some of the finest beans I've sampled anywhere in the world. He takes his craft seriously, and has built a skilled team of coffee experts to support his work.
If you've bought me a virtual coffee recently (😍🙏), Kofra's been supplying the goods IRL. In fact, there's an excellent chance I'm sipping a cup as you read this newsletter. For other folks in need of a caffeine fix, Kofra ships worldwide.
---
Handpicked for You
🎧 "KIWANUKA" by Michael Kiwanuka
Michael Kiwanuka is one of those artists you've almost definitely heard on a TV soundtrack. His third album dropped on Polydor Records last November, and it's a delicious mix of folk, pop and soul for the sunshine.
🔑 If you're looking for a new streaming platform, Amazon UK has three months of their music unlimited service free for Counterflows readers until July 21st.
📖 "Atomic Habits" by James Clear
This sharp and easily digestible book delves into the psychology and science of habits, giving you the tools to improve your own. It's full of interesting observations about human behaviour and useful insights for approaching life with intention.
🖥️ Hey: distraction-free email for $8.25 a month
I recently switched from Google + Superhuman (total ~$45 a month) to Hey for email. It's excellent value at $99 per year (plus taxes), but what I like best is its bold personality. The design of the product challenges you to think differently about your inbox.
---
Support Counterflows
Each week, I curate stories, ideas,  tools and resources for curious people around the world.  All the content featured in these emails and on laurenrazavi.com is available for free to everyone.
If you enjoy what I publish, show your support by sending me a virtual coffee from time to time:
Here are some other ways you can help out:
Forward this email to a friend and tell them to sign up.
Spread the word about Counterflows on social media.
Say hello! Hit reply to share your thoughts and feedback.
Leave a comment on this week's newsletter.
Thanks for reading 🙏
-Lauren